Your Journey, Our Shared Vision
We know that embracing a new platform can feel like a giant leap, but it doesn't have to be! 
Our client success team of seasoned industry professionals is ready to support you, equipped with both the heart and the expertise from firsthand experience.
What's The InnoVint Onboarding Difference?
With a mix of practical winery experience and tech know-how, our onboarding specialists ensure your winery has a clear path with all the resources you'll ever need.
Instant access to information on the fly
Having the ability to look at the history of wine from my phone when I don't have access to wifi is is crucial to me as I spend more time on the ground than in the office.

InnoVint is easy to learn and very accessible and the customer service and webinars are also very beneficial. I have been able to integrate it into my only daily record-keeping device and it has definitely helped me track a lot of actions in the cellar that had not been previously logged.
Like coming out of the dark ages
I've been very impressed with InnoVint's onboarding process, training, resource material and support team. I've used several different winery production softwares over the years, and this feels like coming out of the dark ages.
I'd be lost without InnoVint
Switched to InnoVint from Ekos because it was very difficult to manage, and proved to be too time consuming.

InnoVint has helped us gain efficiencies and make inventory easier on everyone. Looking at all the data in realtime is a big help to run the day to day operations. The user friendliness of the program made it very easy to teach staff how to keep us compliant.
I love having this system that will drill costs into the broader picture is a huge asset for our company.
Vice President of Sales & Marketing
Essential tool for students and staff
InnoVint has been an essential software tool for our students and our staff in UC Davis' Viticulture and Enology Department. It has been so approachable for both myself and the students that it quickly became an indispensable engagement tool for everyone.

During the pandemic, InnoVint allowed me to teach winemaking completely remotely, an amazing feat I didn't think would be possible!
Awesome customer service!
Thank you guys for the awesome support! I feel like we had to beg for help with our last software…often times we would have 40-60 emails trying to fix one thing. You guys always get me the info I need almost as soon as I ask!
Massive step up from our last software
InnoVint understands winery and vineyard protocols and flows intuitively with use. Our previous software was too difficult and resistant to update from Beer models. Including updating language that isn't used in wine production.
Hands down, no better production software on the market
At my former winery, I selected InnoVint to replace another database. Now, as a custom crush client, using the product as a user as opposed to an admin is just as simple! Onboarding with the team was seamless and stress-free.

Best features? The mobile app to get real-time data in the cellar, ease of writing work orders, and the ability to work with different facilities under one account with a simple drop-down.
Wait, Winemaking software doesn't have to suck?
It's helped us organize the chaos in a way that feels lightweight and satisfying. Our team uses it daily to track the most granular and complex details of our production, but it's still simple enough our marketing squad or compliance partners to pull out the information they need.

Of all the software we rely on to make, sell, and ship our wines, InnoVint is our favorite.
InnoVint paid for itself in one year!
Your software flagged higher-than-expected costs for a batch of wine which prompted us to take a closer look, leading to the discovery of an unintentionally cashed duplicate check. Not only did we catch the error, but the software essentially recouped its own cost within the first year!
InnoVint has helped massively with our winemaking. Using it has helped us organise our time more efficiently, improve our record keeping, and plan ahead more effectively, all of which has translated into us producing higher quality wines.
Great platform for winery staff and consultants!
As a winery compliance consultant, my office uses InnoVint on behalf of several winery clients. From the first time I logged on, I was pleased to find it very intuitive, easy to navigate, and had an overall clean look. As someone with decades of experience in TTB winery compliance, I was really glad to see the report identified by its correct form number! (5120.17)

InnoVint is intuitive from the start. This is huge in the world of wine production software! I've used several platforms for 20+ plus years, it is very much appreciated to find one that is easy & attractive to navigate.
We're able to spend less time stuck in the office and more time with our wine!
Friendly and always innovating
InnoVint is significantly more user-friendly than any other software out there, and the team continues to adapt to new challenges the wine industry throws at it.
Recommending to all our small winery consulting clients
Clear, user-friendly interface. Information at our fingertips. Great customer support. Continually expanding its capabilities in response to customer demand.
Consulting Winemaker / Author
We love how easy it is to use and update
If I had to name one thing, it is the iPhone app. I love to be able to see inventory and changes on my phone, no matter where I am in the world!
InnoVint's Winery Cost of Goods Sold Tracking is a game changer!
I can easily reconcile InnoVint with Quickbooks to know exactly how much each bottle of wine cost me. I'm using this insight to refine production, adapt operations, and focus on our sales efforts now knowing our profit margins.
Vice President of Finance
Onboarding With Us: Choose Your Flavor
Implementing a new software system can be a significant transition, but at InnoVint, we are dedicated to smoothing the way for you. Take your pick between our Standard and Premium onboarding options, both designed to suit your pace and unique winery.
You'll join three live sessions with other new InnoVint clients where we'll walk you through the system, helping you set up your inventory and learn all the ins and outs of the software.
On top of our fantastic email support and Support Center, you'll also have access to office hours to ensure your questions are answered.

Can join 3 pre-scheduled online trainings
3 live sessions with a Client Onboarding Specialist

A Support Center packed with 300+ guides and FAQs
We assign a dedicated Client Success Manager (CSM) to lead your team through a personalized onboarding process that fits your team's structure.
From the initial kickoff call to one-on-one training sessions, this program ensures that every team member is fully versed in utilizing InnoVint to its fullest potential.
Premium Onboarding is the way to go if:
You plan to have 5 or more InnoVint users

Different departments will be using InnoVint (e.g. a CFO, a bottling supervisor, or a dedicated lab team)

You require data migration services

You're spread across various sites

You need to integrate with an ERP

Or you just love the idea of a personalized touch from an InnoVint expert!
A bespoke onboarding experience

A dedicated Client Success Manager to guide your team

Initial kickoff call to outline implementation milestones

Customized training schedules

One-on-one sessions to get everyone onboard

Regular progress check-ins throughout the onboarding phase
Used and loved by over 5,000 winery professionals around the world!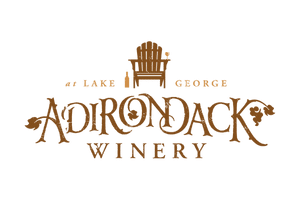 Got Questions? We Have Answers!
There's no better time than now. Become a part of our vibrant winemaking community. Get up and running in no time!